---
Well it's signed D.B. and it's on the old CC314 site. I've seen it before, but I forget who drew it
mortimermcmirestinks wrote: Now I wish MoffD wasn't allergic to me.
Levellass wrote:You're an evil man.
---
---
Here's a Commander Keen-related drawing I did a few months ago: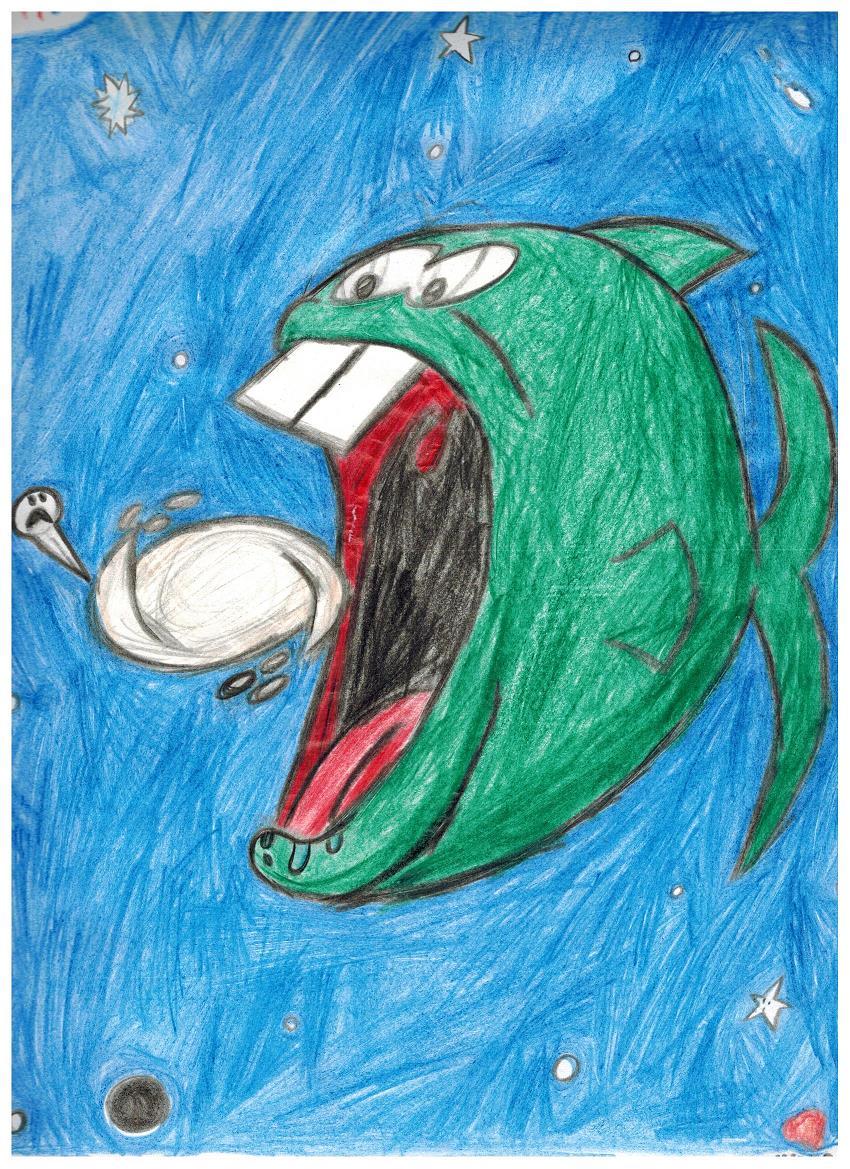 ---
Vorticon Elite
Posts: 1169
Joined: Fri Feb 03, 2012 8:01
Location: Three-Tooth Lake
Contact:
Is that Dopefish drooling? UNDERWATER?
Commander Keen in... Canteloupe Quest!
---
It's more like a giant Dopefish version of Kirby sucking a galaxy in space.
---
So this was the Shikadi's plan all along....
"Friendly. Very friendly. Too friendly."
---
Here's another Keen-related drawing that I did today, this time it involves a crossover:
---
Nice!
---