Create Something Keen challenges
In these challenges you need to draw/photoshop/paint etc. something related to the keeniverse. You can use existing resources or make your own. You can choose to participate in one, two or all of the categories. You can participate with more than one entry per category too.
OK, here are the first 3 challenges.
1. You have The Foot. Finish the rest.
2. Fidget spinner (yeah). Make some use of it like if it would be in an actual Keen game or mod. Or/and explain how you envision using it in a keen environment.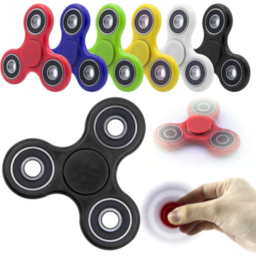 (image for illustrative purpose)
3. Payback time: make a stunned or destroyed Robored.
This round ends on 18.06.2017. Post your entries on that date.