sweet!
keep on going. this is evolving beautifully. I#m looking forward to further updates.
---
Looks good!

Even though CK3 is my least favourite game of the Commander Keen series, because the level design is so obviously rushed, and the frustratingly high difficulty of many levels. Although, I suspect that adding the ability to save within levels (as in Galaxy) would make it more playable.
Member since at least 1998 with... ah... some long absences. I was even a moderator at one point. I'll probably keep coming back here and there as long as this place still exists.
---
One of the most difficult things I've tried to recreate is the Mangling Machine in Mortimer McMire's fortress, but here is my sample.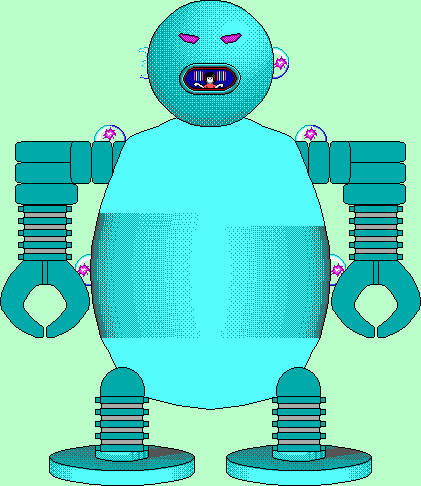 I did my best to make it believable and not like some giant-sized figure from a toybox like original. It does need more work (such as the missing meeps and heart).
I wonder how a Neural Stunner could destroy the Mangling Machine (A purple pistol was used originally). Pogoing those weak spots seems more likely (except the ones on the torso with the arms in the way).
I also tried to design the Mangling Machine so perhaps Keen could stand on parts of it.
---
Two new screenshots I had time to cook up. So here they are: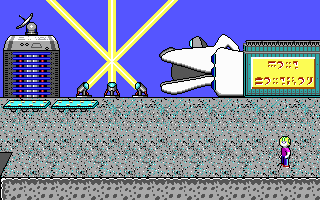 Ever wondered what happened to the Vorticon Mothership in Episode 3? It never appears after Earth Explodes. Did the Grand Intellect disassemble it and turn parts of it into his Mangling Machine? Was it parked in some hidden area of the planet? I don't have an answer for that, but here it is parked on Level 9, in a Hangar area above the underground part of Fort Vorticon.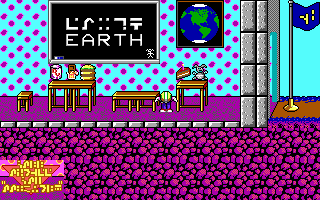 School in Level 4 is full of surprises and a good education, especially the hidden Easter egg if you go looking for it below.
Last edited by
Kayburt
on Sat Aug 17, 2019 12:43, edited 3 times in total.
---
Wow, these are really cool! I like your interpretations along with the cute details you added.
Have you ever tried to mod one of the Keen games?
---
Holy mackerel!
this is exciting. your screenshot are tempting, I wanna play this mod so bad! awesome job so far
---
Mortimer's RightHand Man
Posts: 367
Joined: Thu Nov 01, 2007 16:32
Location: San Diego, California
"Call Apogee Cay Aardwolf"?
---
---
Two new screenshots that are making the levels take new shape.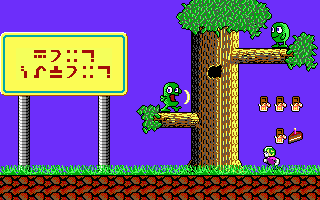 Level 10 again, with grass that hides Keen's feet. Also you see new looking Meeps. Their singing is no better than their new look.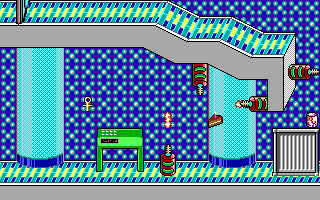 New in Level 11 Fort Vorta Bella is hiding nasty surprises in its complex.
---
Mortimer's RightHand Man
Posts: 367
Joined: Thu Nov 01, 2007 16:32
Location: San Diego, California
---
---