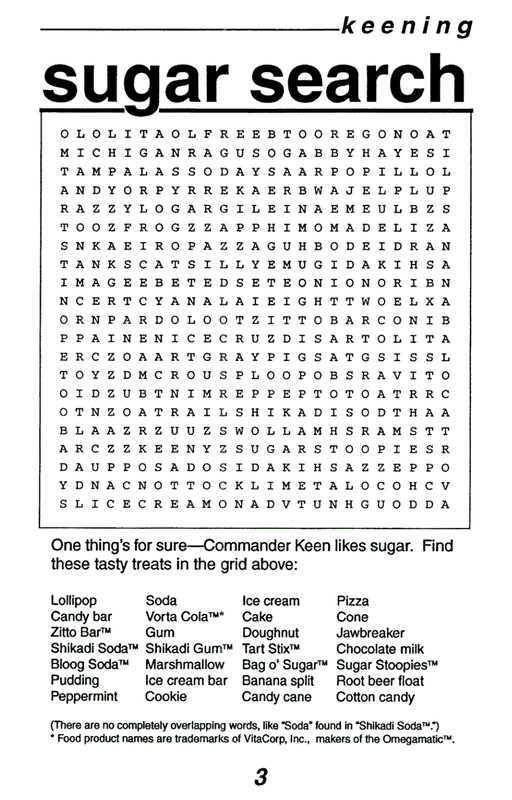 Last edited by
Nisaba
on Tue Jul 23, 2019 11:27, edited 1 time in total.
Oh, this is really cool! I should really try this out someday!
Vorticon Elite
Posts: 1222
Joined: Fri Feb 03, 2012 8:01
Location: Three-Tooth Lake
Contact:
Where'd this come from? Seems like a jolly time
https://youtu.be/M66oqrod4_E
Commander Keen in... Canteloupe Quest!
This is from a small brochure that Apogee seems to have shipped with the registered version of Keen: Galaxy at some point. You can find the full PDF here as "Keening.pdf", along with other Apogee/3D Realms manuals:
http://legacy.3drealms.com/tech/manuals/
This thread
is where the link comes from.
ready for round two? here we go: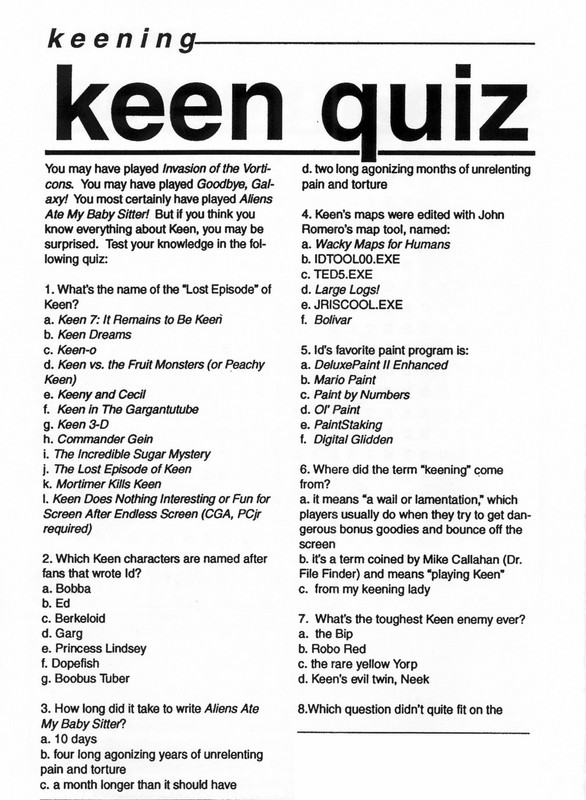 Ah, I've done this before, thanks to the link K1n9_Duk3 posted. Here are the answers I assumed when I first did the quiz, though:

1. b (someone should so make l into a mod/fangame, just saying)
2. c & e
3. d (I think)
4. c
5. a
6. I think it was either a or b
7. b
8.
congrats! you nearly got everything right:

and here's your prize. happy coloring: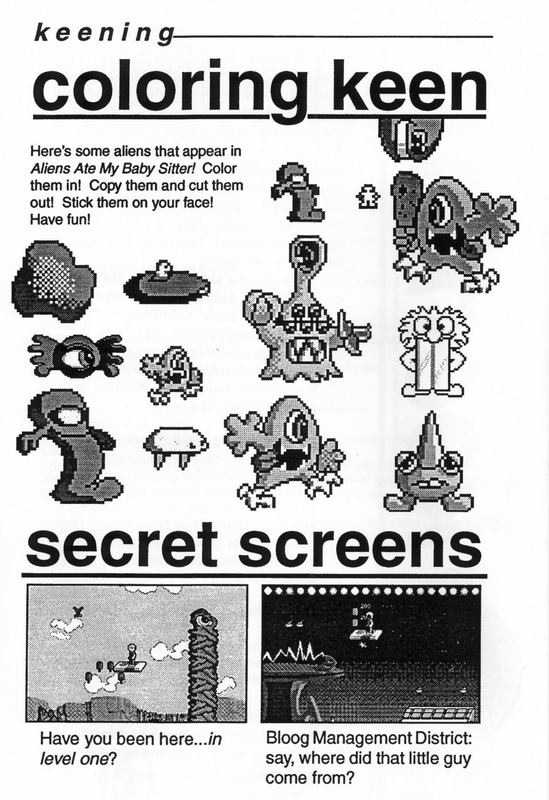 Thanks! That's a very cute coloring page!
1. To come think about, I agree! All of those names should be actual mods/fangames!
2. No, I don't think so. It's interesting since all of the other choices are actual Keen characters. Maybe it's some inside joke or an unused character.
Lord of the Foobs
Posts: 2380
Joined: Wed Oct 31, 2007 22:54
Location: Border Village
Contact:
I assumed that first post was some kind of subliminal brainwashing attempt.