Hello everybody and Happy New Year!
So are there any Jill of the Jungle fans here? Back in October elecdude33 posted a topic about him making his own level editor. More specifically one for Jill of the Jungle. I posted that I was excited to make a few maps. Moving forward to December, K1n9_Duk3 actually has managed to make an excellent, windows based editor, that is really easy and intuitive to use (unlike the build-in one or even Camoto, sorry). You just load or start new maps, edit them, save them and you're good to test! So given the limitations of the game itself, I was able to make a few levels in a short time:
UPDATE
V1.21: 13.05.2019
- Fixed an elevator issue on the world map that in some siturations could have blocked the way.
V1.2: 20.01.2019
- added 1 new level (level 5). Now the pack has a total of 6 new playable levels (+ 1 new level as the world map)
- fixed several tile issues
- fixed 2 objects bugs
Download Jill 4 v1.21
Alternative download link:
Download Jill 4 v1.21
YouTube video: Jill 4 playthrough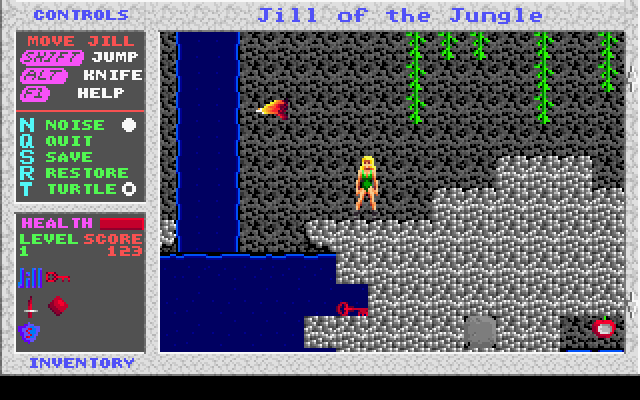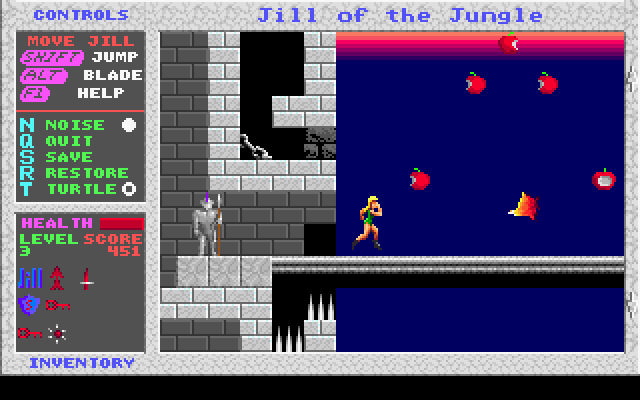 Jill 4 is a level pack. This is probably the first level pack for Jill ever? No new graphics or sounds or any other type of modding. Just download and play. You don't need any additional exe or other files.
The editor is not included. K1n9_Duk3 has released it (see below).
Note: I was not able to change the entering level texts as they turns out to be hard-coded in the game's executable. So according to K1n9_Duk3, I would need some patch executable to change those names. He said something about JNxPATCH utility (based on CKxPATCH), but I don't know how this stuff works. So maybe someone knows how these works and will be patched later.
Btw, if anyone wants to test it and make a map, I can include your map in this level pack, so we can further expand this. Ok that's it. I hope you enjoy this little episode!
Previous (old) versions:
https://d.pr/free/f/pswZyM
- Jill 4 v1.2
https://d.pr/free/f/SbvcgO
- Jill 4 v1.1