Dust: An Elysian Tale is out for a long time, but now is on
Steam
. And is a top seller! I haven't played it before, but now that I do - WOW! What a great game it is! The graphics are mind-blowing and the gameplay is superb. I didn't expected this game to be engaging (despite the beautiful graphics), but it turns out surprisingly nice and addictive. Quite rare these days.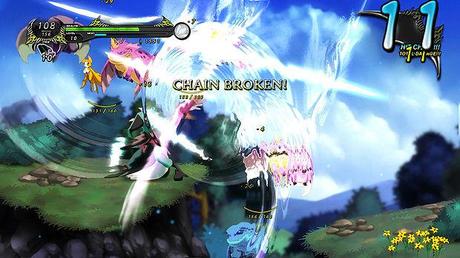 The game is by Dean, who is responsible for the Jazz 2 graphics. To be honest, I hated his decision to release this only for XBLA, but fortunately, he decided to release this on PC after all.
For good or for worse, so far it has nothing to do with Jazz 2 (well, except that there are rabbits. A lot of them). But I've found two game references so far: the Meatboy and one from Resident Evil 4, which is quite funny.
For some reason the game freezes for a few seconds from time to time. I don't know what's up with this. Maybe it's time for yet another upgrade, though my system is somewhat decent...
Anyway, be sure to try this out!