Hello everyone. I have been working on a Keen 4 mod since last spring, and I decided it�s time to reveal it to the community. The title will be Atroxian Realm. I should mention that the word �Atroxus� originally came from the Zero X minimod, however if no one minds I will recycle the word. My intent with this is to create a large, unique mod which will take some time and thought to complete. I do not intend to make it incredibly difficult, however, there will be plenty of puzzles, long levels, and unique elements. The mod will also be a bit darker than other mods, and I�ve tried to combine elements of many other modders. Here�s a small preview.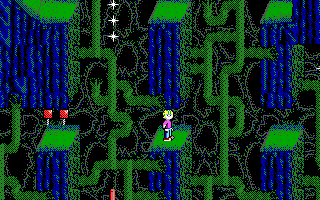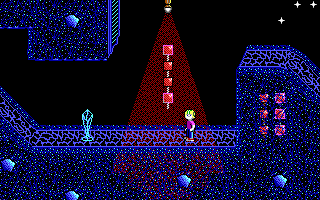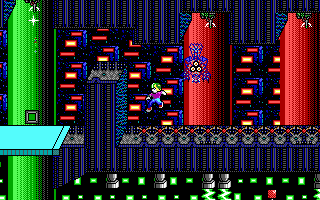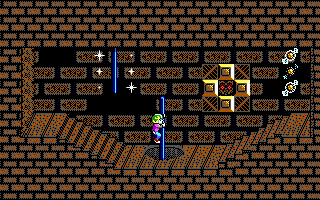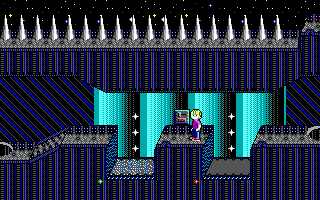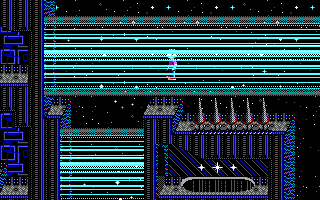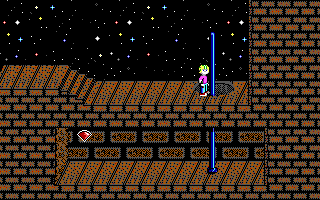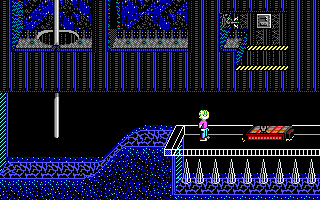 Scrolling Story Video
http://www.youtube.com/watch?feature=en ... mpCrJz6ZRU
*New: Demo Video
http://www.youtube.com/watch?v=cnK0Xiyvzqs
The story will involve Keen being stranded on planet Krisle. He must help an ancient race named the Krile defeat the evil Atroxians and their leader, Atroxus. That's all I'm going to say for now.
The mod will include a wide variety of unique hazards and puzzle elements. For instance, it will have electric floors and spikes that can be turned on and off via a switch (it�s possible). I�m hoping to include a large world map as well as a final level and final boss; part of this will depend on whether it�s possible to patch.
Current status of the mod: About 9 � of the levels have been made. (They are quite large. I�m worried that I will run into memory issues later) Keep in mind that they aren�t a final product yet. I will need to finish up some graphics and get the enemies to work. The world map has a basic layout done, but no new graphics yet. About 95% of the platform tile sets are done, but I still to finish up some more background and other in-level graphics. Enemies are about 2% done. I don�t really have the graphic or patching skills to make new enemies, so those are still a long way away. I also do not have any other graphics done yet for the title/story/help screens; once again I simply don�t have the ability to draw them.
The possibility of getting this finished will mostly depend on the support I get from the community. I�d like to make this as good as possible, and I just don�t have the skills necessary to do everything. The main things I need help with:
Graphics- This would mostly include title/story screens, enemies, and complex in level backgrounds (like the large tree background in Keen 4)
Music- I�m not that great of a composer, but I do have 3 beta songs possibly made. I�m looking for a darker yet still catchy side for the music. I would like to have as much unique music in this as possible. For now, general swamp and crystal themed music would help.
Patching- This may be the hardest area. Levellass, I realize you have had a horrible month, and I�m deeply sorry, but your patching skills would be invaluable here. Please don�t feel like I�m trying to force this on you. If you would be willing to help at least a little, I�d be honored. Really.
Anyone else with patching skills is also welcome.
I will probably take care of designing all the levels, but I could still use someone to review them. My style is closer to CK Guy�s levelpack (The one difference- I try to make my levels fair and not overly difficult.) I would like someone who enjoys longer, more challenging levels to help me make them as good as possible.
I�m hoping that a few people would be willing to help me with this. I do have a very good idea of how I want the mod to flow. My time may be a little sporadic (I may not have much time to work on this during spring) , as I have a lot of other things going on, but I don�t intend to let it die, not when I�ve gotten so far. Also, it is very unlikely, but I do have ideas for making this a trilogy. I do not want to make the mistake of getting ahead of myself. For now, this will be a single episode.