It's still Keen Day over here, so I'm taking the opportunity to release v1.0 of Omnispeak.
Omnispeak is an (almost) complete, bug-for-bug reimplementation of Keen 4, 5, and 6 for Windows and Linux.
Homepage
:
https://davidgow.net/keen/omnispeak.html
Windows
:
https://davidgow.net/files/omnispeak-win32-1.0.zip
Linux
:
https://davidgow.net/files/omnispeak-linux-1.0.tar.gz
Source code
:
https://github.com/sulix/omnispeak
The downloads include Keen 4 v1.4 already set up, but this release also supports Keen 5 v1.4 and Keen 6 v1.4 & v1.5.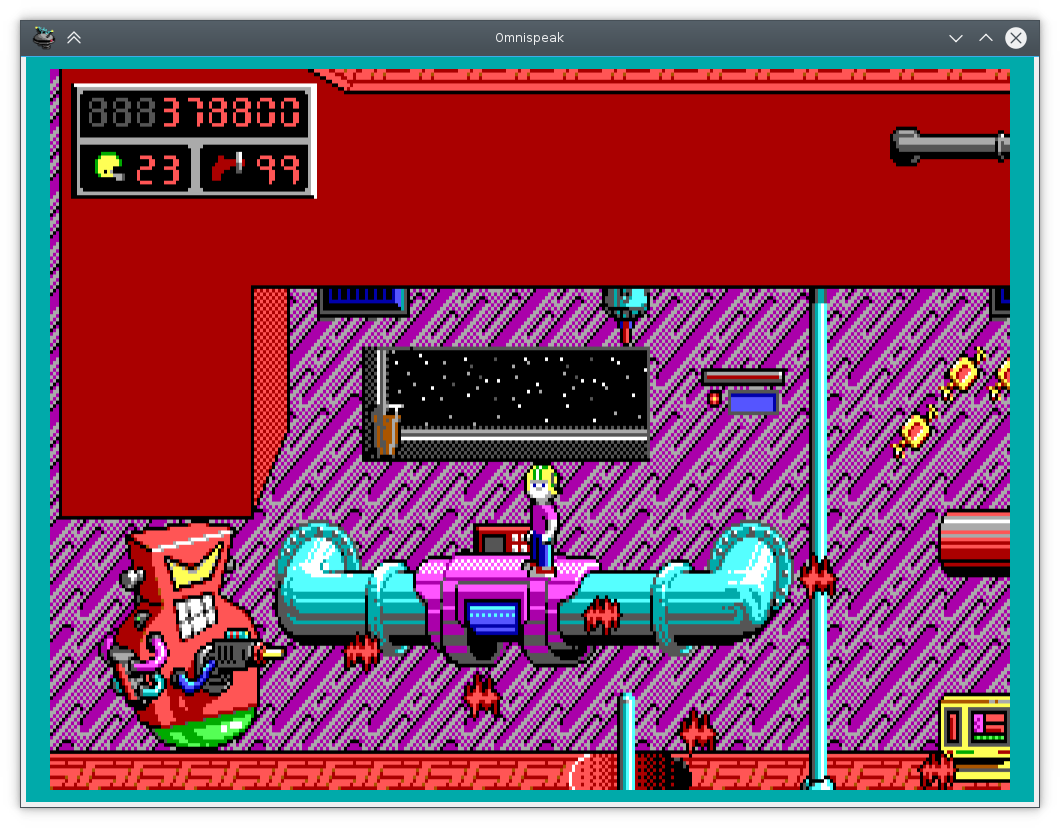 To set up another episode, you need to copy the EGAGRAPH, GAMEMAPS, and AUDIO files into the game directory, along with the contents of the
data/keen<ep>
directory. If you've got multiple copies in the same directory, you can use the
/EPISODE <ep>
command line option to select one.
Omnispeak is also (hopefully) compatible with the savegames from those versions of Keen, so you can copy them back and forth as you wish.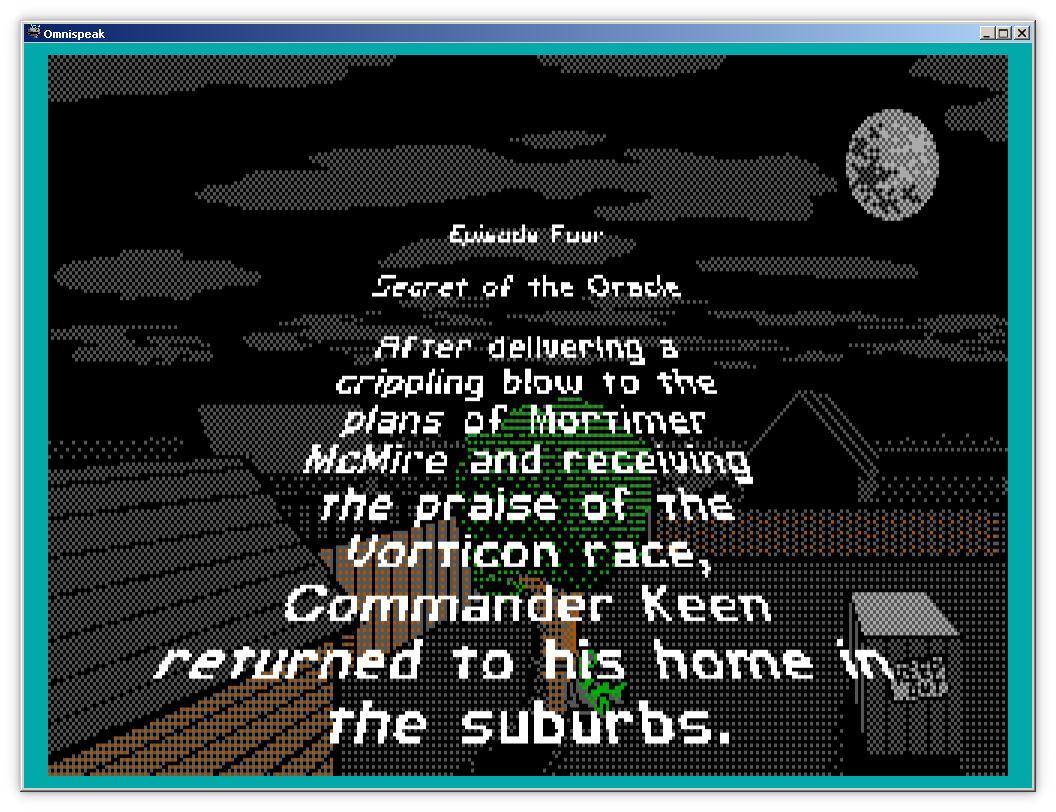 Omnispeak is still missing a few things, though:
There's not much by way of modding support yet. You might be able to get some levelpacks to work, but patches, for example, aren't supported.
Joystick support is buggy and incomplete, and neither gamepad or mouse support exists.
Some of the debug cheats (notably Demo recording) aren't implemented.
The new settings (Fullscreen, Aspect ratio, and Overscan border) aren't saved anywhere.
A few internal things in the engine still work slightly differently, though this shouldn't ever affect gameplay.
This wouldn't have been possible without the huge amount of work NY00123 and lemm have put in, either.
Happy Keening!