I wasn't the brightest pupil in my class. My IQ was nowhere near Commander Keen's smashing 314. And after all these years, I'm still not closer to Jayne Mansfield's 163 IQ. I like to blame it on the old monitors. They were very dim.
What I mean to say is, there are a few misconceptions about Keen I grew up with. There are also discoveries I made shortly after joining this community in 2012. For instance:
1. Music. I never knew Keen Galaxy had music. I could have checked the Configure menu, but back in 1997 I barely knew how to save my progress. The "Esc" key was billions of miles away on the other side of the keyboard. We also had problems with the sound speakers, if I recall correctly.
2. Slugs shoot darts out of their antenna's on Hard Mode.
This was very bizarre, but I found myself dying mysteriously on Hard. I concluded therefore it was the slug's antenna. Why? I don't know, but I could have sworn a dart come out of that antenna! I thought that was the point of the Slug having two different stunned sprites. If the antenna pointed outward, watch out for darts. If the antenna pointed downward, no cause for fear.
3. Poison Slugs and Sleeping Slugs were two entirely different creatures.
It was only when I began modding and inspecting the tilesets that I realized that brown thing with the yellow stomach in the wall was a Poison Slug. Embarrassing, but let's just say I didn't understand shading when I was 5 yrs old.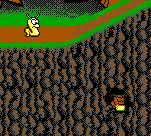 4. Keen has big lips.
Yeah... Don't know what I was thinking. Whenever Keen opens his mouth, I expected to see his teeth. But instead of teeth, there's this patch of red. Those have to be his lips, right?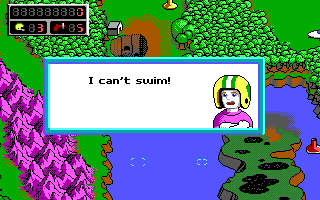 5. Perilous... House?
There was no Pit to be seen. That chunk of brown and black pixels looked more like a Farm building from Warcraft 1 to me.
http://www.spriters-resource.com/resour ... /32476.png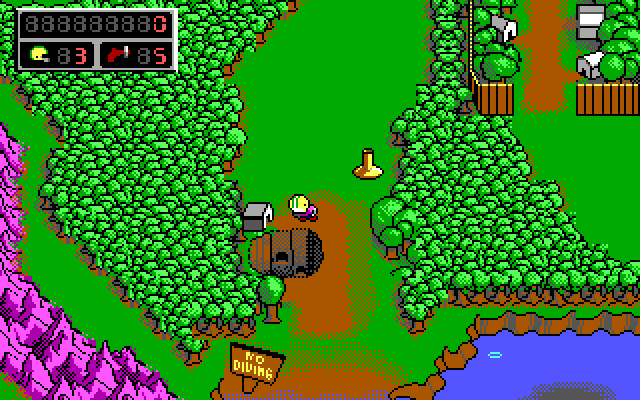 6. What is Keen Waving at?
This one also took closer inspection for me to realize that Keen is waving at me (or you), the player. Initially I thought Keen was facing the other way. I suppose I couldn't make out the white pixels of his face. If those pixels were filled in with yellow, it would look like the back of his helmet.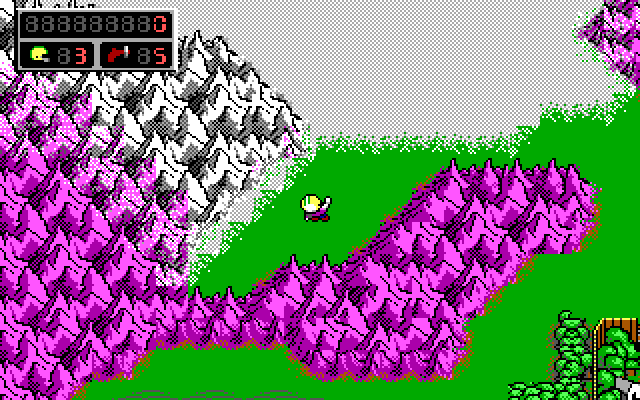 7. Collect the fishes in the Well of Wishes
I thought that was the objective of the level. Once Keen collects them all, something magical would happen. I wasn't too far off, but I never suspected it was the Inchworms who really held the secret.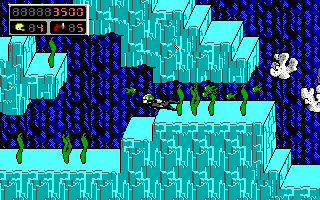 8. In order to cheat, you have to be in the BWB Megarocket level.
I never was very successful in Keen 4. God Mode would have been a big help. But I couldn't remember what the key combination was. And even if I did, I'd have to travel all the way back to the BWB level just to activate it.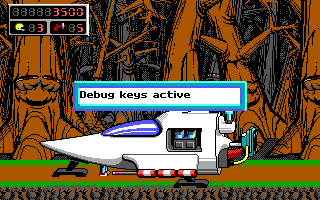 9. Keen drives the BWB Megarocket to the Forbidden Pyramid.
Not a chance. The Megarocket wouldn't take off no matter what I did. Eventually I came up with other theories, like somehow Keen was able to make a few trees disappear and gain access to the pyramid. Oh well. I heard the level was impossible to beat anyway. Giant flying feet? Don't be silly.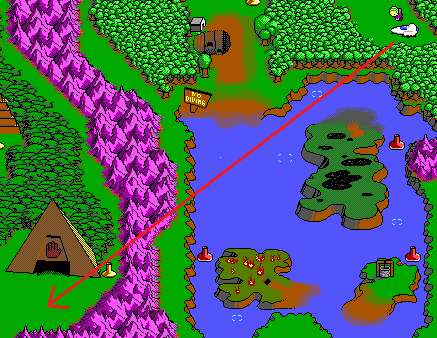 10. Skull Keen.
When Keen dies, that's his skull. Where did his skin go?