THE LYNXES' NYX
happy snappy Mort day,
announcements, announcements, announcements:
currently I'm working on a slightly bigger mod. working title:
The Lynxes' Nyx
. It is going to be a crossover-mod, so to speak a mixture between
SMW
and
Netkeen
. It is intended to be a Multiplayergame in which every single level is a homage to a yet released mod. By looking at the astonishing development of this league and enthused by all your beautiful and admirable works this is my way of contributing to ya'll.
To give you an idea what this will be about:
The not-so-basic outline for the plot is that Commander Keen again is about to save a galaxy far far away. Meanwhile in a parallel universe some capricious villains are about to turn everything topsy-turvy. In absent of Keen these creatures of the night crumble and stumble everything within their reach. But being not so much blessed with brains (approximately caused by permanently stumping on each one another's heads), they even antagonise each other. Chaos is all around, the galaxy is on war!
That being said, one can select a foe by his choice and start chasing and preying upon challengers to become the most high-flying Lynx of the Nyx.
Therefore a lot of filthy source-coding needs to be done, that's for sure!
Here is a glimpse of what you can expect so far: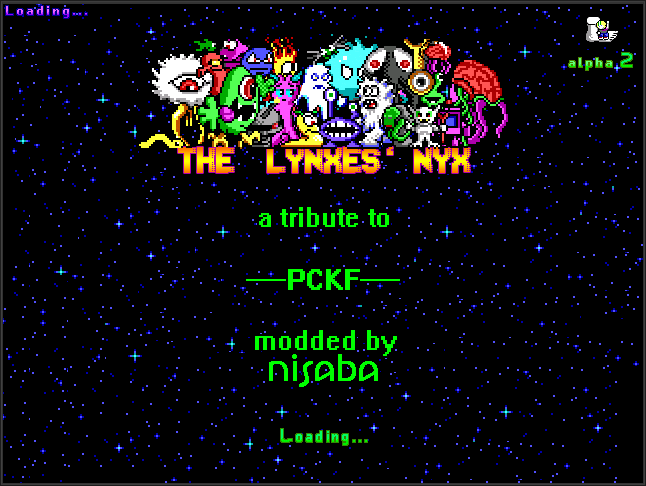 -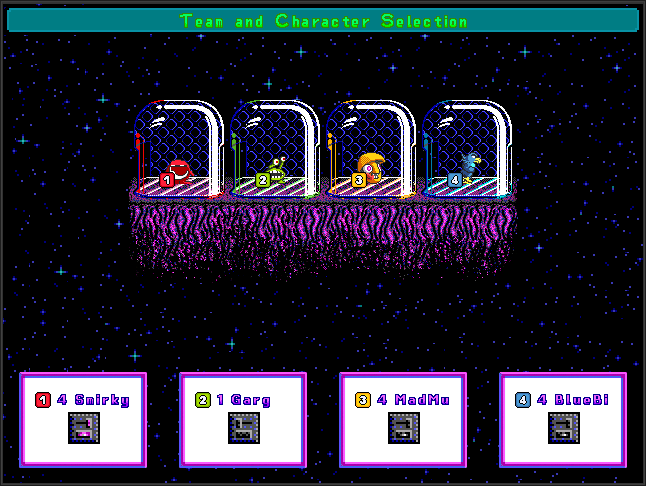 .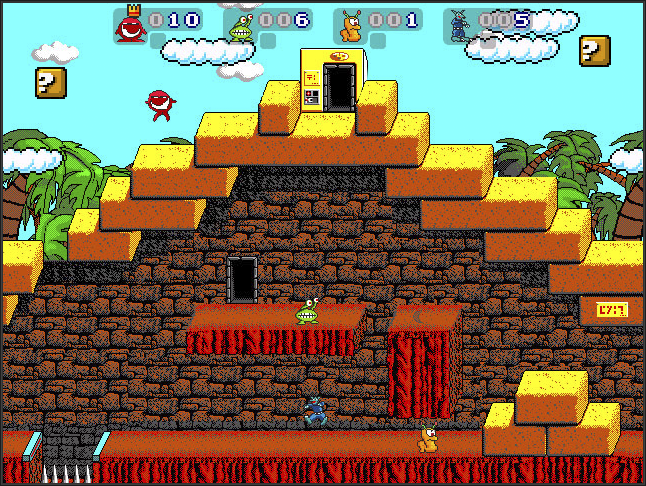 -
.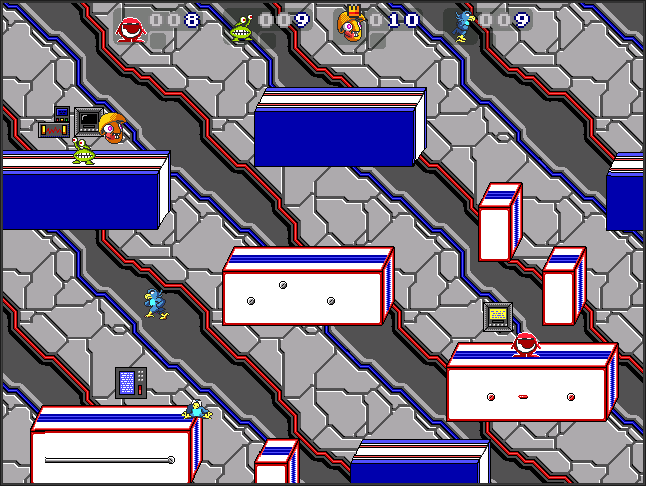 -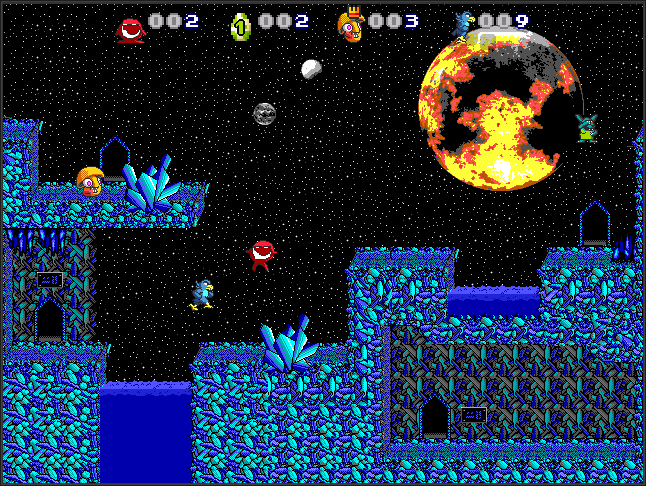 .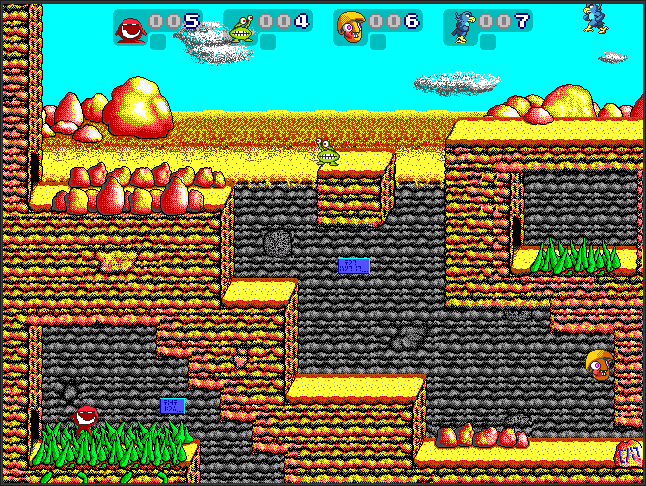 -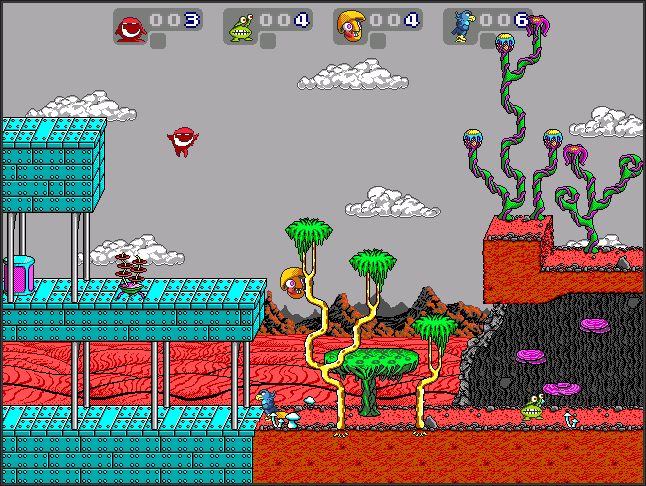 .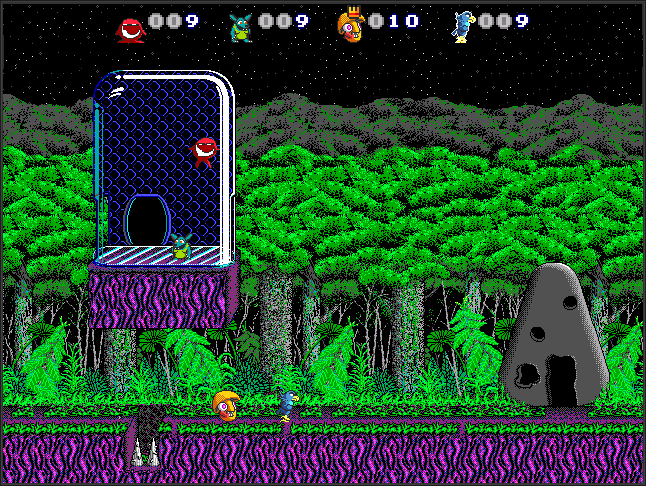 -