At long last, I did a project I've for long thought about: a terrain editor for newer Keens. It should be mentioned that this editor is very simple, but it should be usable. The readme.txt in the zip will answer many questions but you can ask them here too if you have any. I hope you'll give it a try, it's kinda neat even if I say so myself.
Download here:
http://keenrush.shikadi.net/galaxer1.zip
Export all files to a folder somewhere. Move EasyAslev.aex to Abiathar's folder (more about this in the readme.txt).
Here are some screens to show what I mean.
This is the workmode. Here you place symbols (that are most of them black shapes) to create the level terrain.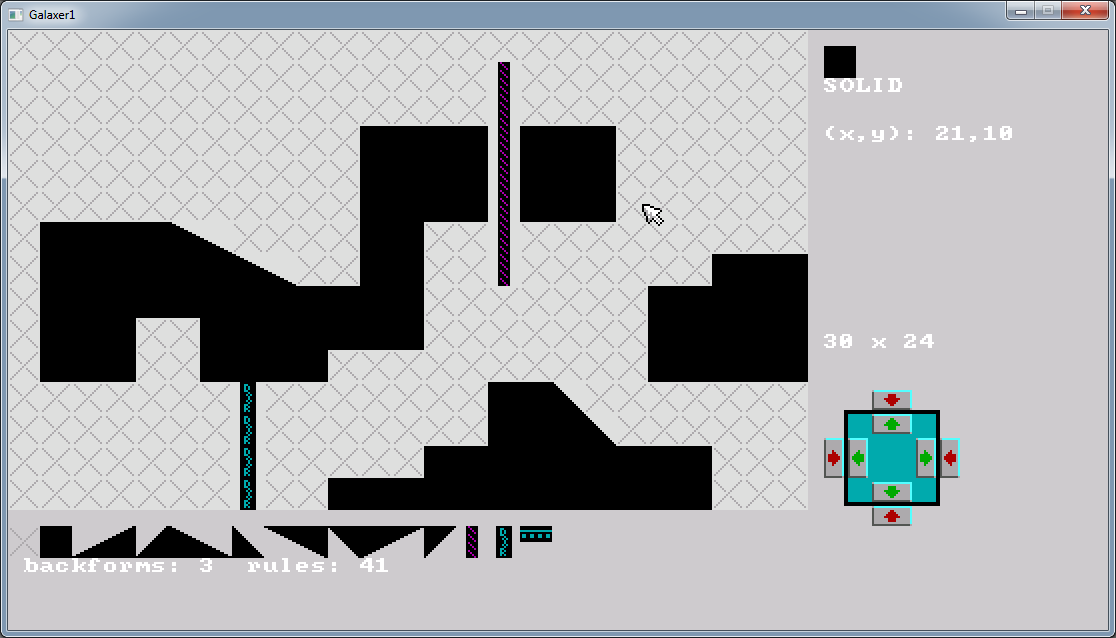 Then you hit Return... And you see the level rendered according to the terrain rules.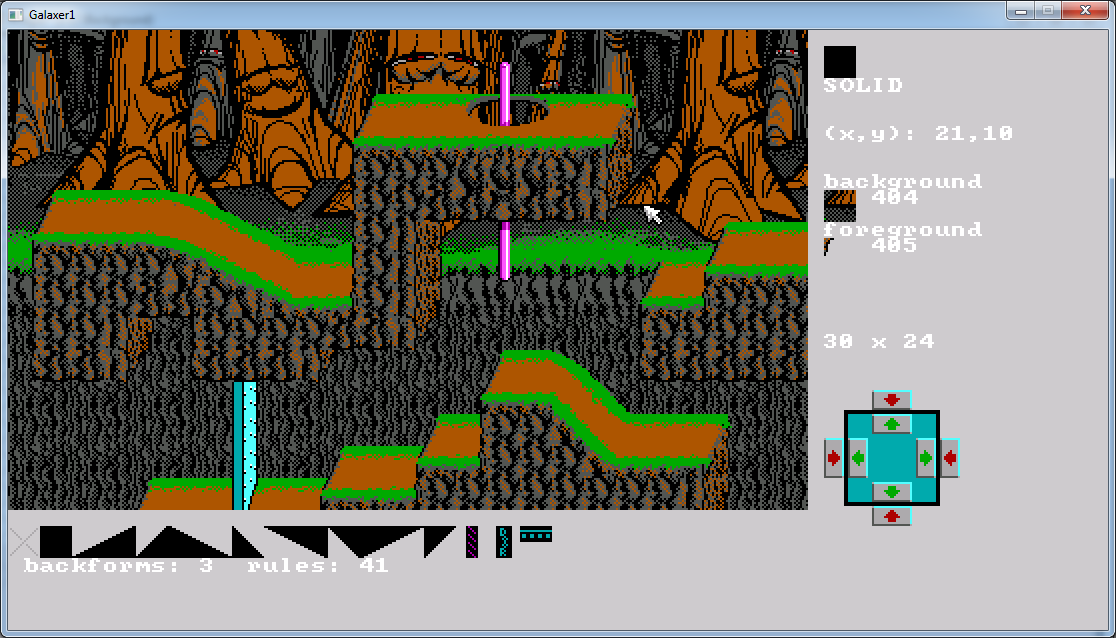 Then you export it (press F6) and you can load it in Abiathar and edit further. Etc.