OK I've managed to finally beat this game. The ending was definitely a surprise. I did not expected that.
As far as bugs are concerned, I need to mention the following after downloading and trying the last version from Nisaba:
1. At the end of this level, you can fall through solid soil ground right before the checkpoint sign: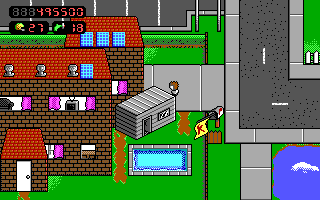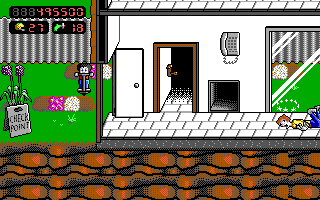 2. You can get out of the boundaries right up there (top middle in the screenshot):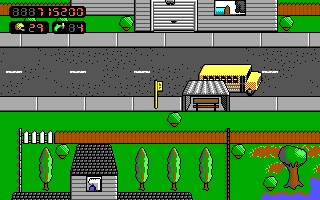 3. I got the "Insufficient memory" for music in Scudders Burger Bar after saving and loading.
4. I got a game freeze in Casey's Place when saving and loading.