I thought I made a thread about this before but I cannot find it.
So here you go - a thread in which you can post pictures of Commander Keen games, old and new, running natively without DOSBox on retro PCs. Could even be old pictures from back in the day as well as new pictures from the present day.
I'll start: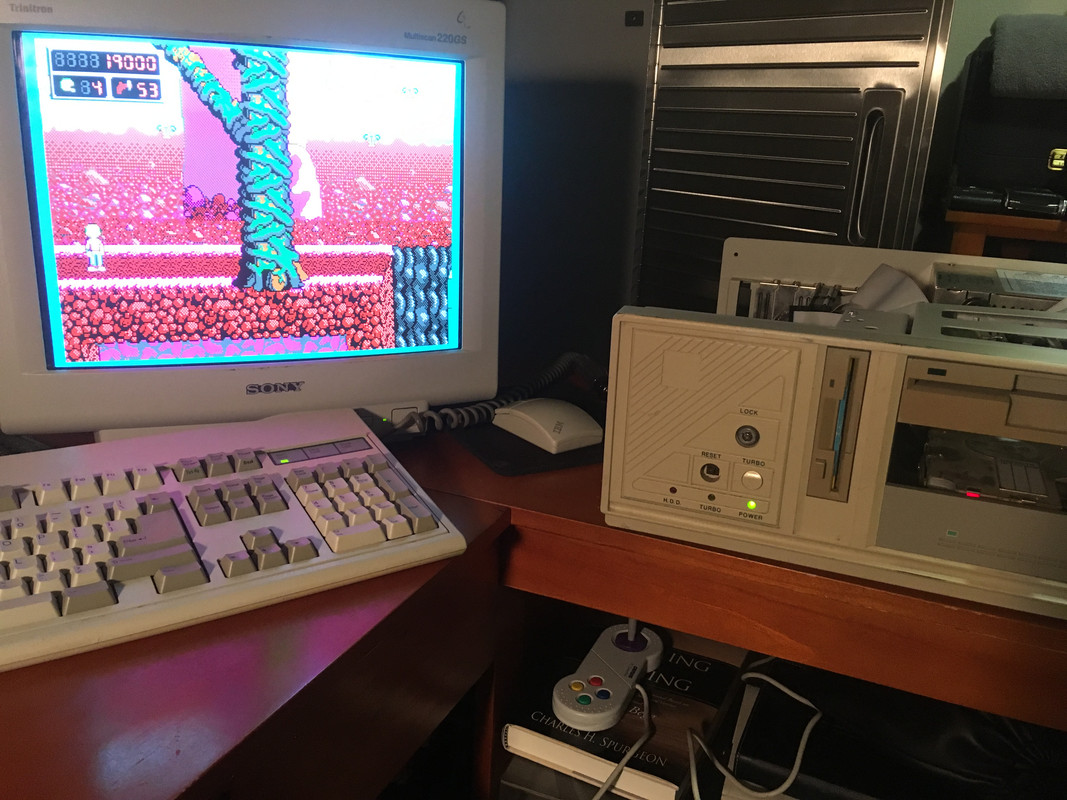 Got this 286 machine a few days ago and have been messing around with it. Pretty fun to play with. Keen 6 is running direct from a floppy disk in this picture - I had to re-compress the executable with UPX instead of LZEXE in order to get it to fit on a single 720K floppy.