Neat mod, it's nice to see something new for Keen Dreams again.
I noticed the following things.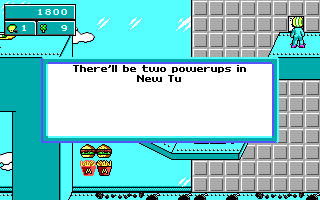 The text of the paper read by Keen in Fort Tuberia is incomplete.
In the Royal Residence, the game can be finished by only destroying Boobus Tuber. Keen can simply go past Bustling Tuberina thanks to the tunnel under her. The defeat of Boobus triggers the ending even if his wife is still bustling about.
Also, if Keen is at the right edge of the level and then killed by Boobus Tuber, Keen "completes" the level. It's a bug inherited from the original game, but in case of the Royal Residence, the game becomes unfinishable without cheats afterwards. In Keen Dreams, a wall in Boobus' Chamber prevents that.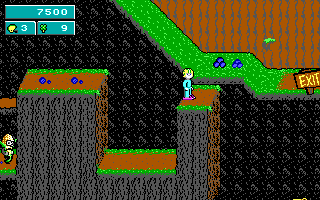 The bug in the level Blueberry Hill still exists, as described by Plasma Captain. It's not directly related to the door, see the screenshot above. From there Keen can jump through the ceiling.