It's surprising how many Keen/Dopefish references are there in Doom 2020. There are also many other Doom/Wolfenstein ones, but in this topic I decided to put all the Keen ones from the internet in one place.
1.That's one ugly Dopefish: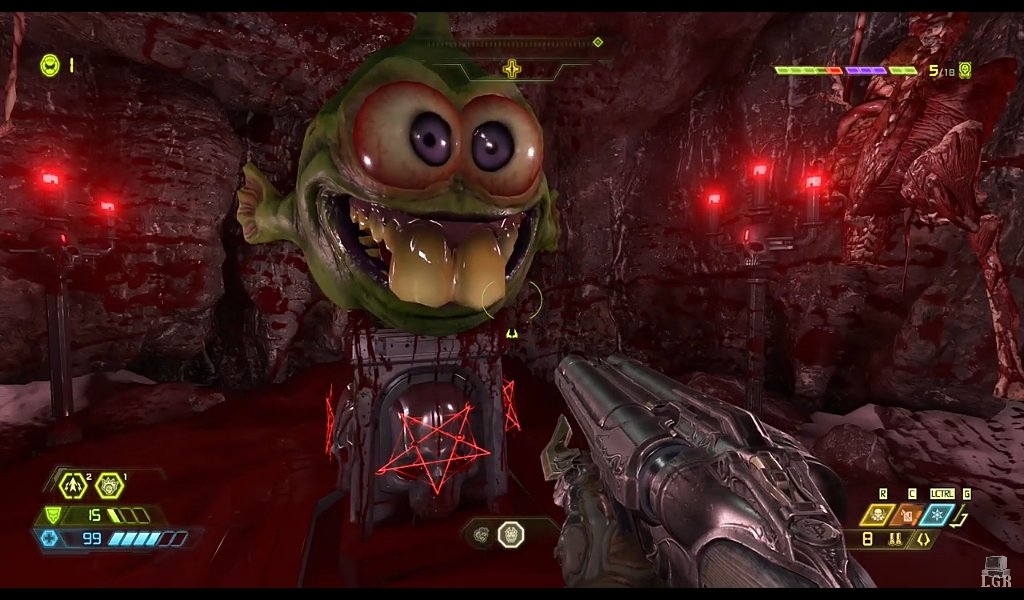 There's a video of that secret in LGR's Doom review.
2. Here's another one:
Looks like the slimy green ghost from Ghosbusters:
And here's a video of that one:
https://www.youtube.com/watch?v=Ylao30hYYEs
IMKO: Well, there was a hanging Keen in Doom 2. Now there's a hanging Dopefish? Usually, the phrase is "Dopefish lives!", but now perhaps id software killed the Dopefish too? Or it's just one Dopefish that the demons catch.
3. Here's another Dopefish: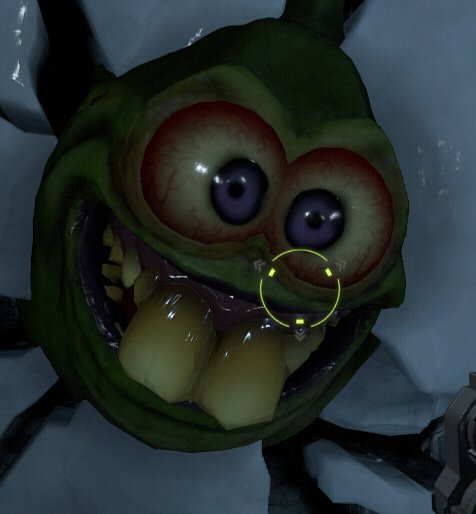 And a video:
https://twitter.com/i/status/1240845836419862529
5. That one's interesting:
6. Here's another Dopefish reference as a change: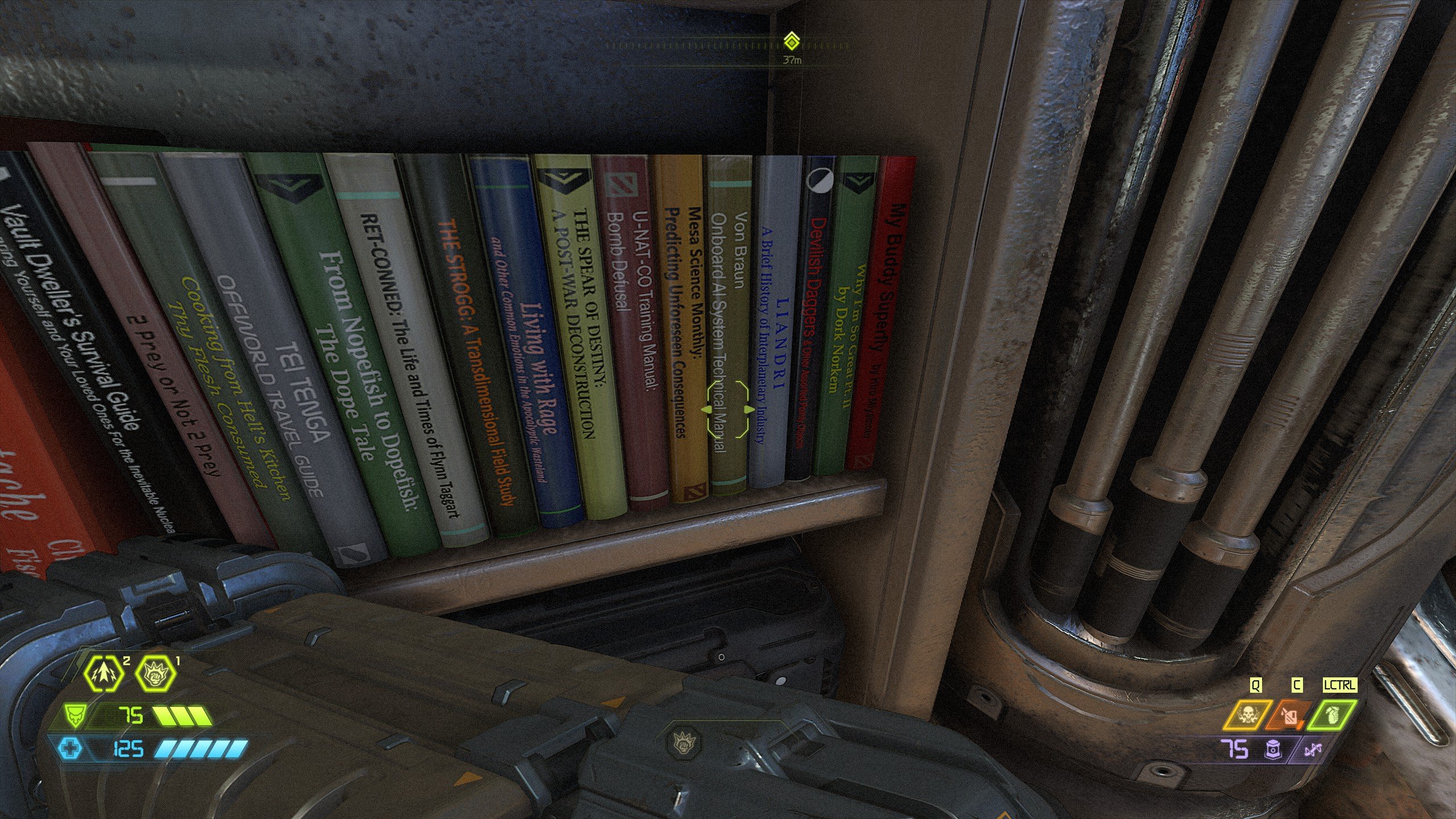 7. Above that shelf though there's a Commander Keen reference:
Unsurprisingly, it's yet another Keen skull. This time they even added his zapper though.
8. Here's a Commander Keen song:
https://youtu.be/_vX845CKLLQ?t=129
IMKO: That's an interesting one because it's called "Shadows don't scare Commander Keen", while the Keen skull suggests to me that they've obviously killed Keen already long time ago in Doom 2.
It's not that it's the first time we've seen Keen's skull though. But I was hoping this time around they would've make something else for a change.
But that's also surprising and confronting at the same time as Bethesda is trying to revive him in a mobile reboot.
Another interesting thing is that you can find Daisy Bunny several times alive in the game, while in Domm 2 in the ending screen, it was slayed by the demons.
9. Not enough Dopefish references! Here's the "You've got to eat your vegetables" with a Dopefish cover art.
https://youtu.be/_vX845CKLLQ?t=649
IMKO: The interesting thing here is that poster of a Dopefish that is eating broccoli near some of the underwater mines in the well of wishes. That's a really good one.
10. Keen Candies and Dopenuts!